Rosacea is a skin condition in which blood vessels dilate in the face and fill with blood, so the face is red. The cause is not known for sure but five are known reasons that can cause flushing of the face: spicy foods, alcohol, stress, heat and humidity in the environment.
Home remedies to remove the redness of the face
Cold compresses
Dip a towel in cold water and put it over the face to narrow the blood vessels and stop the inflammatory process.
Manzanilla to remove rosacea
Chamomile can soothe the skin and remove the redness of the face. Use creams and products chamomile. Read the rest of this entry »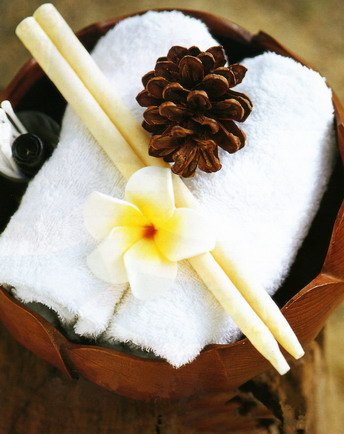 Aromatherapy has been a part of human history for centuries past. It goes back to Egyptian times when essential oils extracted from plants to soak for a while and then filtering the oil through a linen bag. Some records that the procedure is now known as aromatherapy was used by Hippocrates and other medical history of Egypt. However, do not become general knowledge until the late 1920s when the French scientist Rene-Maurice Gattefosse first used the procedure in the treatment of those wounded in World War I. The term "Aromatherapy" was coined by the scientist. After continued research, discovered that certain essential oils have different healing properties. He went ahead to recognize these essential oils from plants in groups such as antiseptic, stimulant, tranquilizer, contratoxic, etc. based on their healing properties.
However, aromatherapy has come along way from that point. Interest has grown in the field of holistic healing with many users claiming that stimulates aromatherapy stress relief and self-healing. One therefore, wonders how aromatherapy works and how much can realistically be self-healing and emotional / mental uplifting.
Basically, aromatherapy, aroma rich oil extracted from specific plants. These oils are mixed with other materials such as alcohol, oils, lotions, etc. to give the desired effect on the body. These oils are applied to the body made by either massaging the skin, inhalation of air, although the release or discharge into the water bath soothing and calming effect on the body. Read the rest of this entry »
On the occasion of World Day of psoriasis, the association for the fight against psoriasis organizes conferences between patients and physicians. Objectives: To discuss the disease not easy to live and an update on current therapies, some of which are at the forefront of innovation. Interventions will take place Thursday, October 29, 2009 from 17h00 to 21h at Great Refectory of the Hotel Dieu – Hospices Civils de Lyon (HCL) – 1, place the hospital in Lyon 2nd. Admission is free.
easy to live with psoriasis?
The skin is covered with patches of red, thick and rough with areas of predilection for elbows, knees and scalp. In severe cases, the plates gradually spread, sometimes even affecting the entire body. The effect unsightly, associated with itching and sometimes chronic inflammatory rheumatism (rheumatic psoriasis) psoriasis are very debilitating disease that compromises quality of life of patients. No fewer than 2 million patients are affected (2 to 3% of the population). Read the rest of this entry »