Posts Tagged 'Natural Remedies'
Calluses can be ugly but they are a defense of the skin of your feet against the constant pressure and friction to which they are subjected to when you walk and walk times.
Creams against calluses
To get rid of calluses, bathe your feet in an infusion made of 2 tablespoons of celandine and 1 tablespoon of vinegar.
To prepare the tea, put two cups of boiling water in a saucepan, remove from heat, add the celandine and covered. Then let it rest for 10 minutes and filtered infusion. Then, add the vinegar. Put it in a bucket, the feet are immersed for 20 minutes. It then clarifies the feet with warm water and dry carefully.
Before I warn you apply the herb celandine is very toxic, so it should be used with extreme caution.
Cream of garlic against calluses
Garlic acts on softening corns warts, calluses and other organs. Read the rest of this entry »

A user in our forum thread left on a brief he needed treatment for the liver and kidneys, without saying much more about the subject. Fortunately, several users have made suggestions, which are interesting for him and for you reading this article.
One of them suggested, "to the liver can eat boiled artichoke daily, as often as you can." Meanwhile, for the kidneys suggested camomile tea made from the corn silk, drinking daily.
Other users made the following suggestions: "for the care and recovery of the liver, the milky thistle extract and lipoic acid and a diet low in fat. For kidney damage, you can make low-protein diet, make carrot juice with honey lime juice fasting. You can also take echinacea to raise your defenses, but no more than two weeks. " Read the rest of this entry »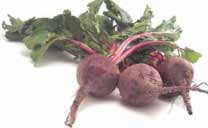 Dandruff is an unsightly and annoying problem for those who suffer. But it is true that it can be combated using a variety of natural remedies for treating dandruff. Here we suggest a series of elements that can come in handy to try to eradicate it.
Did you know that the seeds for dandruff can be very good? Due to its high content of zinc, iron, B vitamins, vitamin E and fatty acids, sunflower seed and pumpkin seeds also can be useful in combating this problem.
Beets may turn out to be very well to eliminate dandruff. There is a trick that involves boiling the roots of white beets in water, reserving the cooking liquid and use massaging the scalp. Read the rest of this entry »