We present a quick and natural to show off legs with silky smooth skin. A massage for the legs with a homemade cream and natural.
Homemade cream for massaging the legs
Ingredients of the cream for massaging the legs:
- Half cup of apple cider vinegar
- 2 tablespoons glycerin
- 2 tablespoons olive oil
- 2 tablespoons almond oil
-1 Egg yolk
- 1 teaspoon honey.
Mix all ingredients except apple cider vinegar in a bowl and beat until completely smooth. Read the rest of this entry »
Pregnancy is one of the most special times in the life of a woman. It is also a time when the body undergoes many changes. These changes at the structural, psychological, physical, spiritual and social.
Some changes are stressful and uncomfortable, massage can help reduce some of the discomforts of pregnancy.
Massage during pregnancy is very beneficial in cases of normal pregnancy. It is always advisable to consult a doctor before you start to get massages during this time so special.
Massage for pregnant may include various techniques such as reflexology, Swedish or other. The massage should be an experienced professional
Benefits of pregnancy massage
It helps to relax physically and emotionally. This helps you sleep well feel better. A happy mother makes for a healthy baby.
Helps stimulate the glandular system which stabilizes hormones.
You can help eliminate depression or anxiety that sometimes accompanies pregnancy.
Helps relieve pressure on the back, neck and joints caused by the extra weight, posture or weak muscles.
Stimulates circulation helping to maintain normal pressure. This also brings more oxygen and nutrients to the cells which is very beneficial for mother and fetus.
Helps to relieve muscle aches and cramps, muscle tension, stiffness and others.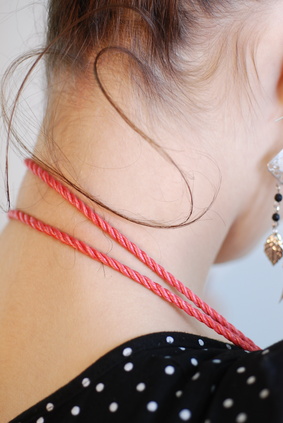 If we betray age, there is no greater enemy of the neck.
That is why we must treat cosmetic and carefully as if it were our faces or hands.
The first tip for skin care in the area, is to supplement our daily diet, foods with vitamin E (milk, brown rice, beans, nuts).
The second tip is to use a lot of moisturizers and nutrients before falling asleep and waking up, (if possible, with cream, massage with gentle strokes from the bottom to chin).