Archive for the 'Food and Nutritions' Category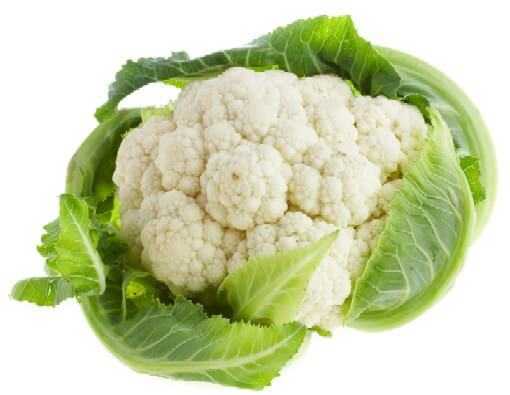 If this was not enough to decide to eat cauliflower, we can add that it is considered a good source of the following elements:
Vitamin C. It has antioxidant, involved in the formation of collagen (protein that gives strength to the tissue), bones, teeth and red blood cells that also promotes the absorption of iron from food and improving defenses against infection.
Folates. They are derivatives of folic acid or vitamin B12 and participate in the production of red and white blood cells, antibodies of the immune system (immune) and molecules that encode the genetic material, deoxyribonucleic acid (DNA) and ribonucleic acid (RNA). Read the rest of this entry »
In ancient times it was used to treat headache or diarrhea, but today we know that inclusion in the diet ensures important contribution of vitamins, minerals, antioxidants and other substances that help the proper functioning of blood and nervous system. Seize it!
Cauliflower (Brassica oleracea botrytis) is a vegetable belonging to the family of cruciferous and is characterized by its fleshy stem and broad leaves. It comes from the Mediterranean Sea regions, specifically the Near East (Asia Minor, Lebanon and Syria), being known and cultivated by man since ancient times.
Interestingly, the first use that was given was that natural medicine, and the Romans were the first widely grown for culinary consumption. From Italy it spread to other regions of the former empire, but was late for some countries, it arrived in France and England in the sixteenth century, and Spain and Latin America almost to the XVII and XVIII. Read the rest of this entry »
The guava was a much appreciated food in America that was offered to Christopher Columbus when he first landed in the Antilles. It is also a typical ingredient of candy and fruit that has a higher concentration of vitamin C and potassium.
When Europeans came to America, say the chroniclers, the people had domesticated more than 60 species of plant foods such as avocado, jicama, cherimoya, guava, cocoa, sapote, mamey, chokecherry, hawthorn, sapodilla, yellow plum, and pitaya papaya.
In those days, guava deserved mention, it was much appreciated and widespread consumption. With a size of 3 to 6 inches thick and sweet pulp with many seeds, was under observation and speculation during the colonial period, such as Fray Francisco Ximénez, who said that their consumption cure scabies and leg swelling, deafness and stomach upsets. Read the rest of this entry »